Buckminsterfullerene-olive oil production process
For those interested in the process from raw "buckyballs" to Buckminsterfullerene in extra virgin olive oil, what follows is our method of producing it. This article is regularly updated to reflect our improving production process.
We buy 99.5% pure C60 from Solaris in Canada and not from cheap Russian vendors who sell impure C60 or from the Chinese-owned-and-operated SES. The substance looks like a coarse black powder.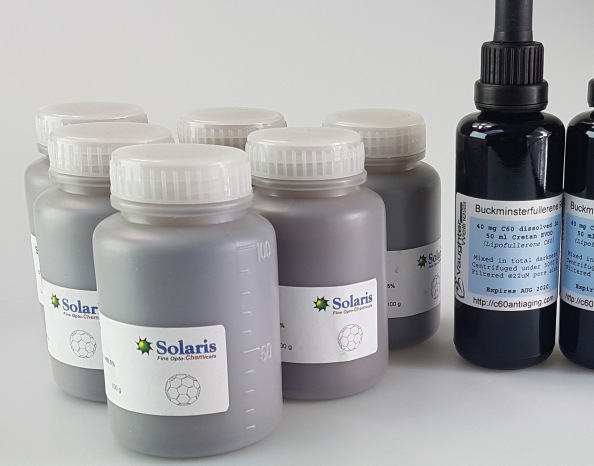 We used to micro-grind the C60 in order to achieve a faster mixing time, using this Retsch RM200 machine (we paid $8000,- for a new machine), but we don't do that anymore.
We now achieve a fast mixing time without micropulverization (extremely messy to transfer the resulting powder, with C60 ending up smeared on the table, also due to static electricity ending up on the floor, clothes, hands, light switches and only "removable" - smearing it thinner and wider - with oil...), because we bought a custom-made Mixer Direct mixer in the US for 30,000 USD:
This beast weighs 750 lbs and cost 2000 USD to ship. The actual mixer is inside the black soundproofed cabinet. It uses a vibrating metal plate, a kind of "infrasound" which, unlike ultrasound, does not warm up the oil. It takes just a few days to dissolve the C60 due to the fact that such a machine is much more effective than a magnetic- or overhead stirrer. We vacuum-dry Solaris' c60 to 99.95%. That way you we are 100% certain that the final product is bona-fide. We only purchase from reputable vendors in North America, since there are scammers selling C60 as well.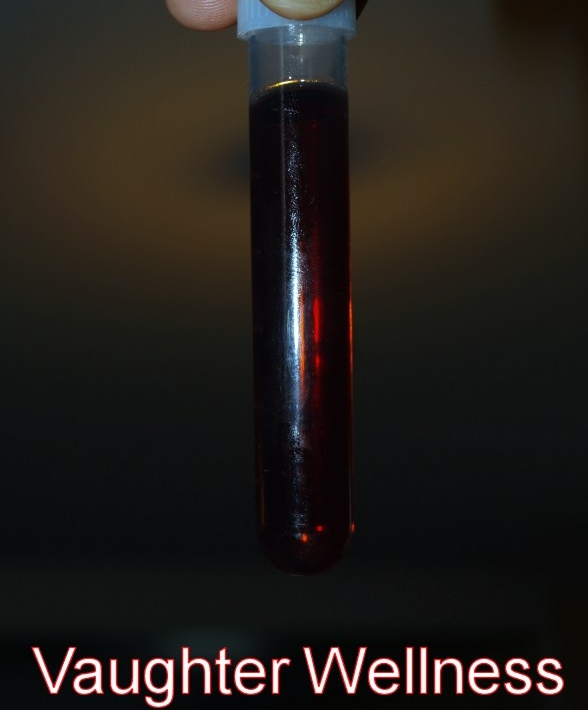 Then comes the mixing stage. C60 doesn't dissolve in water at all, and it is only very poorly soluble in edible oils such as olive oil, the oil used in the original c60 rat study.
We use an 25 gallon recirculation vessel and mix under complete darkness, since light has been theorized to be able to negatively effect lipofullerene C60 - something we have no found scientific evidence for yet. However to better be safe than sorry, we switched to using bottles with pitch-black glass from Miron in the Netherlands: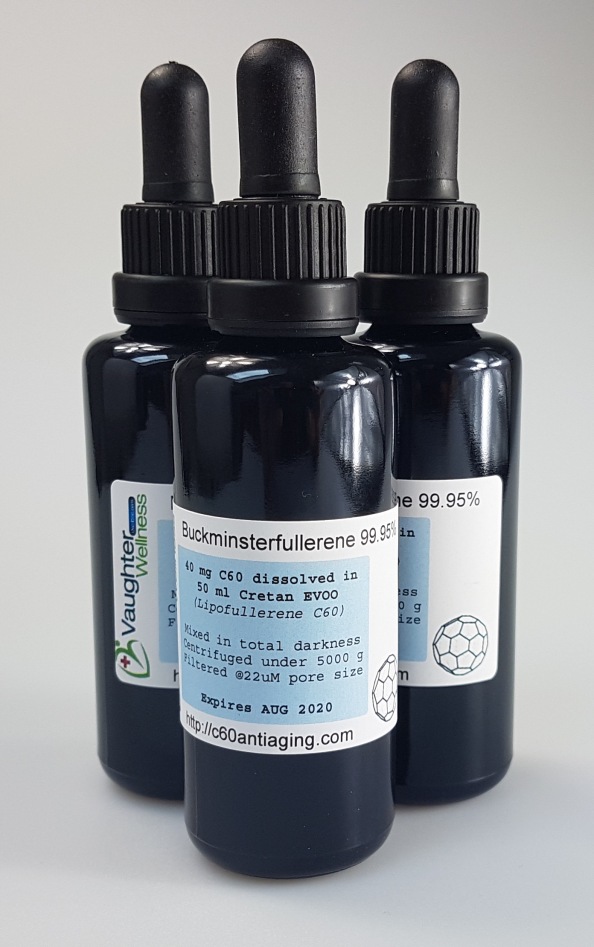 Very important is the exact type and brand of olive oil used. Olive oil is adulterated worldwide, and what is generally sold in supermarkets as extra virgin, is no such thing - neither is it often truly pure olive oil at all, but instead cut with cheaper oils. Because we do not know whether (part of) the anti-aging effect is due to certain types of fatty acids in the olive oil used or due to antioxidant compounds in the cold-pressed, unfiltered oil, we think it is of prime importance to use the absolute best extra virgin olive oil in the world. We went to a Cretan village and watched how the olives were pressed and the containers filled in our presence. Our oil is unfiltered, because the sediments contain a variety of unique antioxidant compounds that we don't want to lose, especially not since it has been postulated by researchers that the chlorophyl in combination with the C60 may have something to do with the life-extension effect. The original researchers used a high-quality Tunesian oil that one of the researchers, a Tunesian, himself imported from a Tunesian village, so we decided to do the same, only with a Cretan village.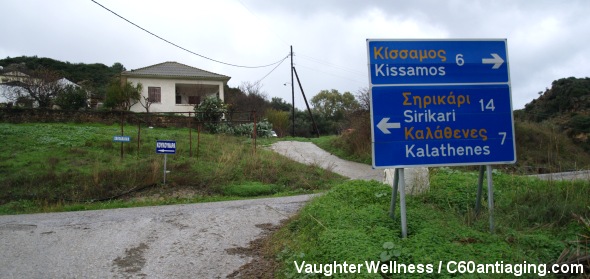 Update: Nowadays we source our oil from another Cretan village. They sell their oil online on http://www.cretanoliveoilfarm.com
The oil is, after centrifuging for half an hour at 5000g, filtered through a filter with a pore size of 0.22 uM, small enough to block all CFU's (Colony Forming Units: bacteria & fungal spores). We use glass bottles because we do not want any volatile compounds such as phtalates in the plastics to end up in the oil.
We use a Thermo IEC Centra GP8R which centrifuges three liters per batch, taking one hour. We paid 4000 dollars for this used machine. It refrigerates as it spins, avoiding a warmup of the oil. Centrifuging is the first step in assuring a product free from small particles. Vacuum filtration is the final step. The bottles used to be manually filled with a Fortuna Optifix 50 ml dispenser but nowadays we use a Chinese-made automatic filler. We used to seal the bottles manually with heat shrink band but our new bottles have pipettes with an integrated seal. We used to close our bottles with a manual tool but nowadays we use a Kinex Cappers electric capping machine.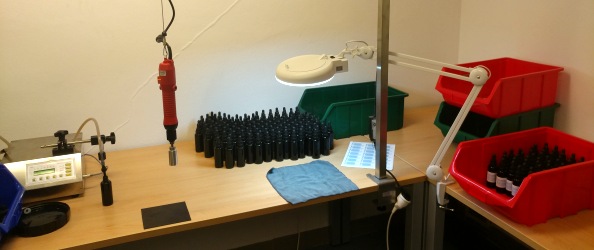 We used to produce bottles for many months at a time because we stored it in a cellar in Swedish Lapland where it was always cold, but nowadays we do "just-in-time" production close to our dispatch center so there is no significant storage involved anymore. This allowed us to lower prices, since we don't pay for shipping from Lapland to our dispatch center anymore (postage from Sweden was prohibitively expensive). Also due to effective automation we could lower prices. Please note that we do NOT constantly update the product expiration labels because that leads to a lot of wastage of expensive color laser toner due to unused labels or running out of labels and constantly having to mess around with label printing. So the expiry date is "worst case" and based on how much we print them in advance. Rest assured that when you order a month later and the expiration date is still the same that we have NOT shipped the same old batch twice!
The purity is 99.95%: